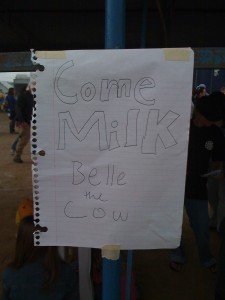 This weekend Sarah and I went to 'Breakfast on the Farm' in Southern Minnesota that we found while trying to compare mortgage rates, and you could do it too, just click on the link. Here are some pictures of our adventure. Although we did not milk the cow we learned much about the farm industry. Each cow produces an average of 12 gallons of milk a day and eat roughly 60lbs of food. (note the graphic design work in rural areas)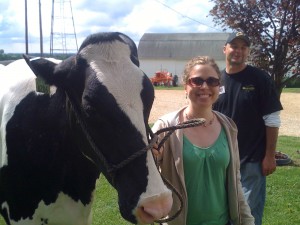 The cow that my lovely wife is holding right now is worth as much as a new small car! Cows that produce large amounts of milk and meet high standards, embryos are sold to other farmers from as far away as Japan. Farming is no longer local it is international.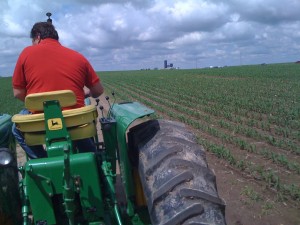 This photo was taken from our hayride through the field. Corn is a little slow this year due to the cold. It has been a very cold spring/summer.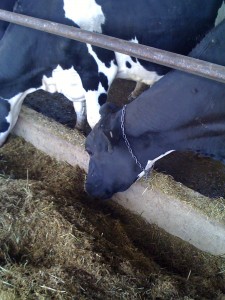 This cow seemed like a badass…. check out the Cow Bling.